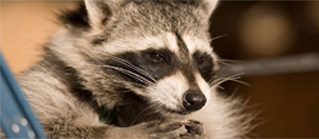 Allows groups an €œ"up close and personal" experience with indigenous mammals such as bobcat, coyote, deer and bear.
It is our hope that these encounters with our native wildlife will educate participants about the importance of wildlife preservation and the need for the intelligent conservation of our natural environment.
Saturdays
Saturdays at 1PM by reservation only
12:30 admissions & liability forms
1 hour program
$15 per person
No discounts for children or seniors
Programs may be too long for children under 5 years
No pets allowed at Wildhaven Ranch.
Toddlers not recommended.
They must be kept quiet & restrained by parent in order to enjoy this presentation.
This educational experience begins promptly at 1:00 pm.    Check in is at 12:45 at Admissions in order to sign liability release forms.  
Space is limited, please reserve!
Call: (909) 337-7389 for information & directions.
Private Tours are different than regular Tours. They can be applied to any of our programs.