Adopt one of our Ambassadors
When you adopt an Animal Ambassador for yourself, or as a gift for your family or friends, you invest directly into the life of that Wild One! You help supply food and veterinary care for a creature that was once injured or orphaned! You can make a difference to that Animal Being!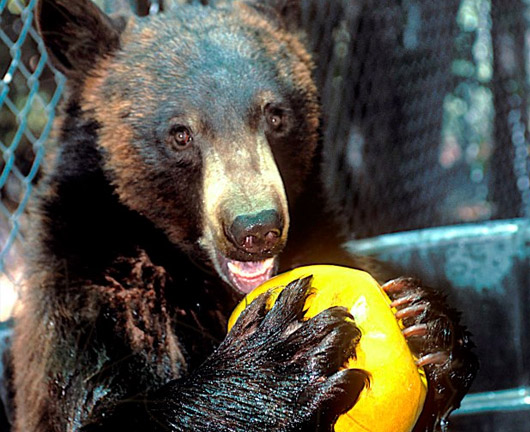 In the Lopez Lake Recreation Area, this bear cub was found wandering in the forest looking for food. Weighing only 15 pounds, when she should have weighed 50 pounds (thus named Little Bear), her mother had been killed. With a seriously injured upper lip, extensive surgery and intensive care was needed. Fish and Game decided that she could be human habituated during the healing process, and transferred her to Wildhaven Ranch in 2004.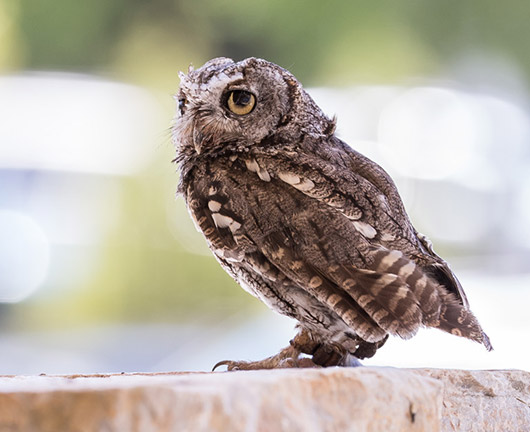 One dark, cold night in 2007, on a mountain road, this small nocturnal raptor was looking for his meal for the evening. He rounded the curves ahead in a close chase with a mouse scurrying away to reach safety, but came suddenly upon a light that blinded him for an instant. However, the owl collided with the grille of a vehicle which threw him to the side of the road and injured severely the lens of both eyes, causing poor vision to be able to live in the wild. Deemed non-releasable, Napoleon was transferred to Wildhaven Ranch as a resident for life.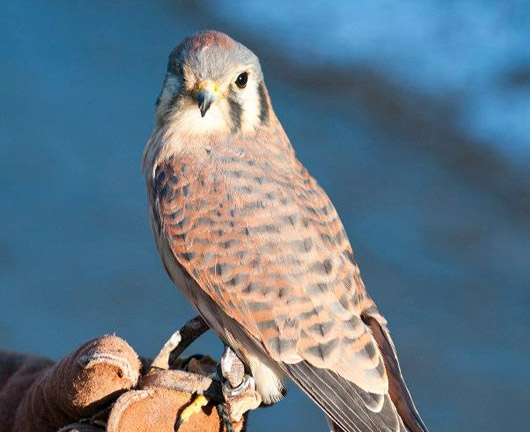 In 2005, captured by a larger hawk, while yet a fledgling, just learning to fly, this young bird of prey fought its predator off, losing an eye, but she managed to flee to safety. A local veterinarian worked on her injuries, but deemed her non-releasable due to her condition. She spent her healing time at Wildhaven Ranch, where she continued to live as an Animal Ambassador.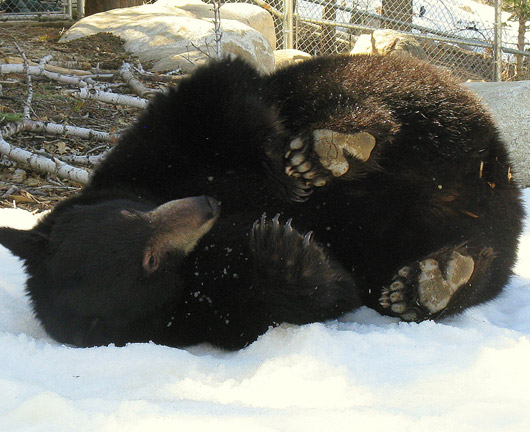 In 2008, near the Santa Ynez River, east of Solvang, a tiny 5 pound cub was found screaming for her mother who had been poached nearby. Taking refuge up a tree in a local winery, this orphan was rescued by ranch hands and sent to a wildlife rehabber. After recuperating, Misha was deemed non-releasable by Fish and Wildlife, and sought out Wild haven Ranch to be her permanent home.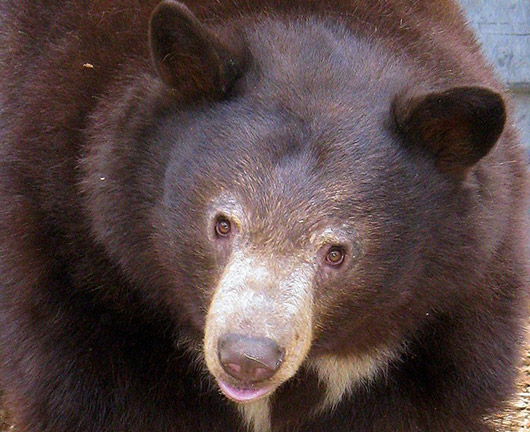 Snickers was raised by a single mom who was having trouble making ends meet so she turned to a life of crime to support her children. She was break-ing and entering homes near Beaumont to get food for her children. The homeowner took offense to her methods and got a depredation permit to shoot her. When Snickers saw her mom die, she despaired of life, but, she soon found a new friend in Little Bear. However, in 2005, due to her upbringing, already too used to human food, smells and people in her surroundings, Snick was designated as non-releasable.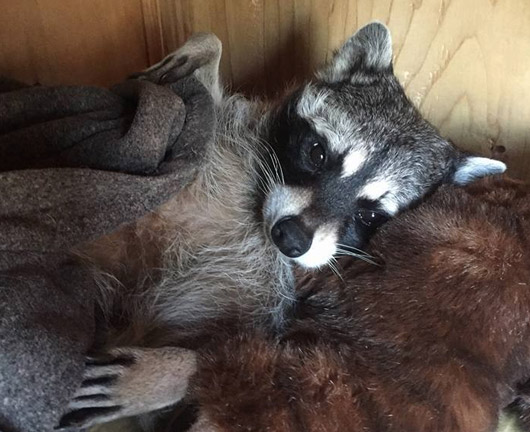 Raised on a farm in 2005, where he ate the rancher's chickens, destroyed the garden and lived in the build-up, this young teen-age raccoon was seriously injured in a fight over a female coon. After falling 200 feet from a Pine tree, Stubby lost his tail, broke his leg, and we got a big vet bill. He was designated non-releasable by the doctor due to the surgeries, and plates in his hip and leg. But Bandit gained a friend for life!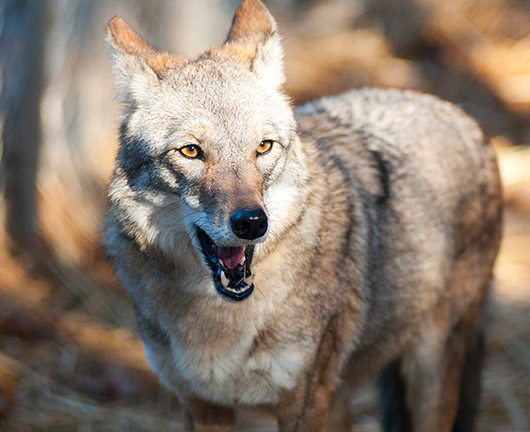 In the spring of 2008, a litter of coyote pups the size of small rats, were found languishing at the mouth of a den, with no parents to be found. Rescued and brought to Wildhaven, all were bottle fed, but due to a canine disease, Parvo, all died but one. Adopted by our resident coyote, Wiley resisted the "wild" life, and chose to live with his new friends in safety at Wildhaven Ranch.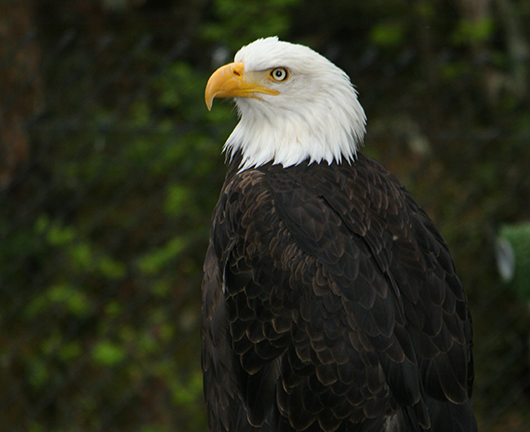 Flying in on Alaska Airlines from Sitka, Alaska, a magnificent bald eagle was transferred to Curator Diane Dragotto Williams, through U.S. Fish and Wildlife.
On his arrival, Dratini (Pokemon name meaning "little dragon"), at 11 p.m. at night, he was freed from his transport carrier by "Outback Zack".  
Our Wildhaven Ranch team, Anna Gamez and Carla Ortega, was also on hand to assist if there were needs due to 10 hrs of being in containment.
Rescued by The Alaska Raptor Center, in February of 2010, Dratini already had his white head, making him at least 5 years old. 
Finding metal on the badly injured left wing tip, the eagle underwent a partial wing amputation, resulting in Dratini designated as a non-releasable bird of prey.
It's not unusual for bald eagles to tangle with the wing props of small airplanes landing in Sitka, which may have caused his injury. 
However, after 7 years of close scrutiny at the Center, living among other rehabilitated eagles, the twelve year old Dratini was destined to relocate to Lake Arrowhead, California to Wildhaven Ranch!
Dratini has a healthy appetite, and loves fresh salmon (don't we all), and moves well around his new enclosure.  We are privileged to have this timid, wild bald who needs time to adjust to visitors.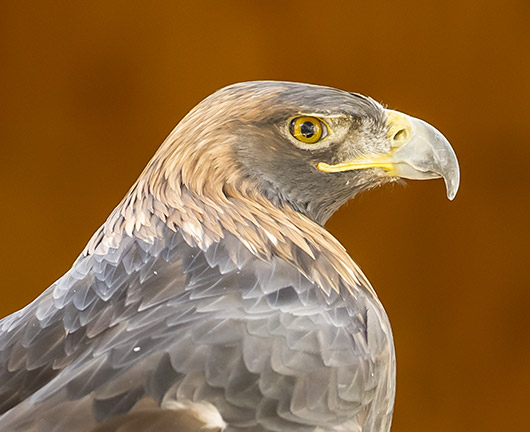 Still a brancher when she was found in Idaho in the year 2001, she had a badly damaged wing that never healed properly. Not able to fly long distances that a golden eagle is required to in order to hunt over large territories, Xena was designated non-releasable by a veterinar-ian looking for a permanent place for her. She was welcomed to her new home at Wildhaven Ranch in 2002.